2 DAYS AWAY! DubSea Fish Sticks Season Opener Saturday
(Also posted on sister site West Seattle Blog)
(WCN pictures)
Two days before their first match as DubSea Fish Fingerscollege baseball players from across the country were at the stadium in Steve Cox Memorial Park today for practice. It's the team's stadium for the summer, and the first game is Saturday night.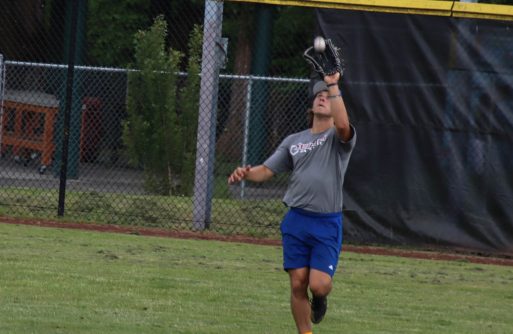 Today, players wore mostly apparel from their varsity teams – but brand new Fish Sticks uniforms and hats were waiting to be picked up: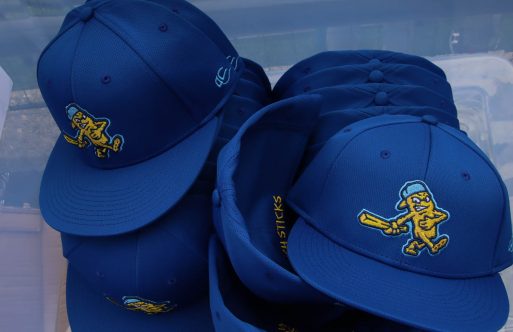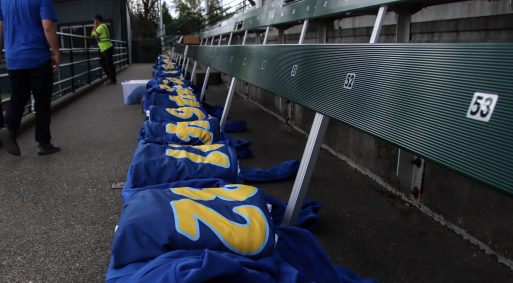 This year's roster for the team formerly known as the Highline Bears includes players from 30 different colleges, according to Fish Sticks general manager Justin Moser. He promises that a trip to the park will offer more than just baseball – they also offer food, beer, music and "crazy promotions".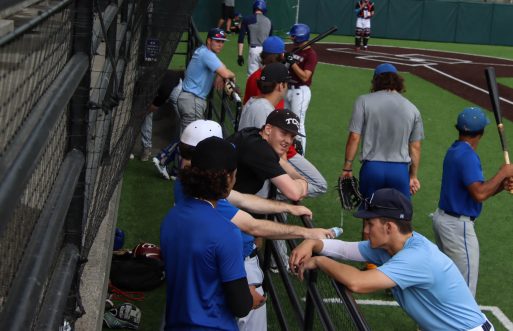 The Fish Sticks will play 27 home games, including every Friday and Saturday from June 4 through July 31. Single ticket prices are $12 for adults, $8 for youth (12 and under), seniors and military, or you can get discounted tickets in "flex packs" for three to 14 matches. If you haven't been to Steve Cox Memorial Park, it's at 1321 SW 102nd. The opening night game time is 6:35 p.m. Saturday against the Everett Merchants.


You can track responses to this entry via the RSS 2.0 to feed.You can skip to the end and leave a response. Ping is currently not allowed.